How to Build a Sex Blog That Makes Money
Ultimately, building a sex blog that makes money takes time, patience, and a willingness to put yourself out there and learn new things. I hope this guide helps you whether you're brand new to sex blogging or you've been doing it for a while.
There are no guarantees of anything, especially when it comes to making money online. You can have the most beautiful site, but if you have to create good content and build an audience. Your content can be amazing, but if your site is hard to navigate and harder to read, you'll find it tough to build an audience.
Consider this a sex blogging guide only. It gives you the outline of what to do, and the rest you infuse with your personality, your voice, and your authenticity.
This is the compilation of I've used to build (or help build) more than five websites. If I had to start from scratch today, this is how I would do it because it's how I've done it…I've just never been this organized about it.
Note: Below many sections are links to resources for even more information to help you out.
Start Your Sex Blog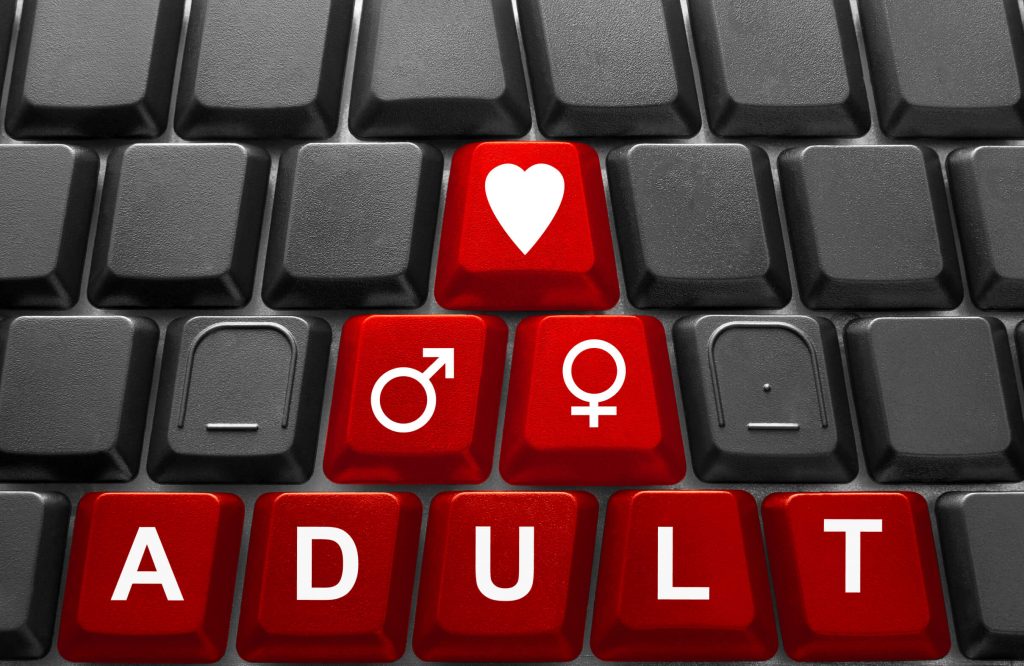 Whether you're starting your first sex blog or a new sex blog with a different focus, certain steps that you take now will set you up for success from the very beginning. Very little is set in stone, and you can (and should) change, shift, and adjust all of these things as time goes on. The longer you blog, the more you'll learn what you like and what you don't like, and what works and doesn't work for you.
If you're an established sex blogger, feel free to use this guide as a way to check your blog and make sure you're on the right track.
Pick Your Topic
To pick your topic, if it's not already burning a hole in your brain, demanding to be written, ask yourself these questions. Open up a blank document or grab paper and pen and answer the questions. Your topic may jump right out at you.
What do you want to write about?

Is there a conversation not happening in the sex positive world that you think needs to be had?

Are there conversations happening that are filled with bad information?

What don't you see that really want to see out in the world?

What bad information do you hate reading?

Do you have experiences other people don't have?

What questions are you being asked all the time?
Your content can fiction or nonfiction, informational or erotic. But it needs to be something that's important to you. You may choose one topic and realize you have something to say about other topics later. That's great! You can always expand your content, but start somewhere.
And yes, if you want to write about multiple topics, go for it. Too many sex bloggers think they can only write fiction or only do sex toy reviews and that just isn't true. The point is to share your point of view and what you're learning about sex. That can absolutely take multiple forms — and it should.
Why? Because writing about more than one thing can often help different people find your website. Maybe they weren't interested in a sex toy review, but they love your personal stories. Maybe they don't care for erotica but you answered a question in an informational blog post.
Resources:
5 Types of Content to Create for Your Sex Blog
Writing About All the Sex: Smut Writing vs. Sex Education
Get Ready to Work Hard as a Sex Writer
Pick Your Name
Picking your name is a two-pronged approach. What will your blog be called? What do you want to be called?
That second question directly relates to your author name, especially if you want to keep your legal name private. Many sex bloggers choose that option.
(Some bloggers worry that writing under a pseudonym means they're lying, false, or somehow not authentic. It doesn't mean any of that. All you're doing is protecting your own privacy when we still live in a world that can't handle the topic of sex.)
My recommendation is to invent a real-sounding name for yourself. Yes, there are bloggers who find success without that. Girl on the Net immediately comes to mind. But a name that sounds like a name makes it easier when you're introducing yourself online and building a platform as a blogger and writer or getting hired by clients and businesses later.
Whatever you choose for your blog name or your author name, Google it first. You don't want to have to compete with someone else by the same name. If they're not in the sex blogging space, it could lead to a lot of confusion. And if they are in the sex blogging space, people will definitely confuse the two of you, and you may find it harder to rank in search engine results because they're more established than you are.
Unique is best on this one.
To pick your blog name, use this little guide:
What's your topic?

How would you describe yourself? Use as many adjectives as possible.

Is there a nickname or pet name you've used sexually?

Do you have specific kinks, sexual preferences, or other identifiers in the sex space?
Look at all those words you've written. The name may jump right out at you or you might want to play with putting words together to see what sounds right to you.
To pick your sex blogger name, try this:
What names (first or last) have you always loved or liked?

Do you have any nicknames?

Are there descriptor words from your blog name exercise that you like?
For me to be happy, my author name needed to sound like a real name. I chose something that bastardizes my legal first and middle name but is distinct and unique from it. If my mother ever found out, she'd know me immediately, but few others would.
Resources:
Do You Need a Pen Name as a Sex Writer?
Setting Up Your Sex Blog
A lot of sex bloggers start with free blogging platforms like WordPress or Blogger (to name the most popular two). This is fine if you don't plan to make money or you want to figure out if blogging is right for you before you commit to anything long term.
The moment you decide you want to make money as a sex blogger, you need to self-host your website as soon as possible. This means buying a domain name, signing up for and paying a hosting service, and setting up your own YOURNAMEHERE.com (or other version) website.
Why?
Free sites like WordPress, Blogger, or others don't like sex bloggers, so that's the first problem. They routinely kick sex bloggers off their platforms for vague Terms of Service (TOS) violations. They never explain, but the rules are written so vaguely, they don't have to.
But the free sites also don't let bloggers make money off their platform. If you're making money, it means they aren't. Selling sponsored posts, linking to affiliate sites, or putting up banner ads can get you banned. And no, you won't get a warning first.
If you must begin with a free platform, choose one that lets you backup your content regularly. At minimum, back everything up once a week, but if you're blogging a few times a week, I would do it every day or after every new post is published.
Another option (that you can do instead of or as well as): Write all your content in another document (Google Doc, Word Doc, or something like it) and save each blog post as a separate file.
If you get shut down, this option would mean that rebuilding your site would be very tedious. Uploading a backup file is usually (but not always) much simpler. But keeping each post as its own document lets you preserve your content even if you forget to back up one day.
Have I made you nervous about the free sites yet? Good, let's talk about self-hosting.
How to Self-Host Your Sex Blog
Self-hosting sounds like a big, complicated thing that's shrouded in mystery and requires an advanced degree to do. At least that's how I always looked at it. It doesn't have to be, though. Here's a quick primer.
Buy a Domain Name
Simply put, you have to purchase the URL you want to use. But it also needs to be available. If you want your website to be SEXYKINKYPERSON.com, the site you buy a domain name from will let you know if it's available. You can also buy a URL that ends in .NET, .BLOG, .ME, and multiple other variations. If you can get the .COM URL, I recommend it. Most people will assume your URL ends with it, so if all they remember is the name of your blog, they can easily find it.
That being said, many people have successful blogs and use a different URL. It's not a hard and fast rule. Frankly, buying the .COM may be the more expensive URL — because of its value.
You can buy your domain name from a variety of websites:
Or just Google "where to buy domain names"
When you buy your domain name, purchase the security feature they offer. This will keep your legal information private and locked. In the non-sex blogging world, this isn't always an issue. But in our world, where many of us want to maintain our anonymity and keep a clear barrier between sex blog life and all the rest, it's absolutely needed. This helps protect your personal contact information if someone goes digging into your website details.
Adding this extra layer of privacy will cost  an extra annual fee on top of your domain name purchase. It's typically between $13 and $15 per year, as is your domain name. Budget for approximately $30 per year for both.
Buy Your Hosting Package
Thank you, Michael K., for teaching me this tip: buy your hosting (where your domain will live and how you will access the website) from a different company than where you buy your domain name.
Why? Because if something happens to your hosting, you can still get your URL and bring it over to a new webhost. For people with the right technical skills, they can easily make your domain name (URL) point to a new host — as long as you can access it.
As a new sex blogger, you can easily start with Shared hosting packages. They're the least expensive, offer enough space for new blogs, and often include plenty of support. You'll pay less money if you buy a year or more upfront but if you can, pay by the month.
This prevents you from being locked into a contract you don't want, since no refunds will be given on yearly hosting packages. It also means you can pick up and leave if a hosting company becomes less friendly to adult websites or begins to provide bad service.
The important thing is to look for a hosting company that's sex-friendly. Some will not allow adult content at all.
Here is a list of sex-friendly hosting companies:
Stress Free Host (actively welcomes adult sites — all my sites are hosted here)
HostGator (doesn't mind sex blogs, but their tech support is awful)
Arvixe (recommended by a sex blogger, but I've never used them)
Now that you have a domain name and hosting, you've got to make it so that the two communicate, and you have a website you can log-in to. This is sometimes called "populating" your website.
If you have zero technical skills or knowledge about this (like me), I have two recommendations:
Use the tech support available from your hosting company. They may or may not charge an extra fee.

Hire a sex-friendly tech support person to do it for you. I highly recommend Michael K.
There are YouTube videos and online guides that will walk you through this part. But if you're not technically inclined or get frustrated easily, it may be worth the money to have someone else do it.
One question you have to answer is: What are you going to populate your website with? Meaning, what will make your website run — what content management system will your website use?
I highly recommend WordPress. It's free and the vast majority of free website designs, plugins, and other goodies work with WordPress. You can build an entire sex blog on the back of WordPress without paying anything, and it'll function quite nicely and be very flexible when you're ready to make a change or add a feature.
Resources:
To Self-Hosting We Will Go (written by Michael K. for Eroticon blog)
A Subtle Mark — hire Michael to help you with this
Website Design
If you're using WordPress as your content management system (CMS), you have hundreds and thousands of options for your website design. The easiest option, especially if you're on a budget, is to find a theme. A quick search at WordPress.org will show you countless free themes. A quick Google search will yield plenty of themes available for purchase.
Many free themes are perfectly good options. They allow plenty of customization and work well. Always check to see if it's still being maintained and updated, though. Some free themes are several years old and may have been abandoned by their creator.
I pay for themes for some of my websites today, but that's not where I started. Choosing the theme I love that's also within my budget is the hardest part. There are so many options that it's hard to pick. Even now, I can fall down the rabbit hole of customizable themes and layouts that do All The Things.
Choosing your theme is crucial to the set-up process. But you can always change it later, especially if you use WordPress. Keep in mind, though, that all customizations will be lost when you switch to a new theme so choose wisely.
What makes a good theme?
I personally look for a simple layout, plenty of white space, and for the ability to customize colors, fonts, and other elements.
Start with what appeals to you on a personal level. Do you like the layout? Is it easy to read? Does it already include features (like photo galleries or certain layouts) that you like? You can tweak most WordPress themes to adjust for color and font.
The point is that you don't have to hire a web designer unless you want to and have a budget for that.
Resources:
Selecting the Perfect WordPress Theme (WPBeginner article)
Setting Up Your Website
From here on out, this information will assume you're using WordPress as your CMS. If you're not, you may need to skip this part or dig in deeper to see why so many of us prefer it over other options.
Install Plugins
No theme you select, especially if it's a free one, will have every function you need built-in. In fact, the free or inexpensive options will have almost nothing functional. It's almost all design and layout. This is where plugins come in.
Whatever you want your website to do, there's a plugin for it. The vast majority are free although many offer a free "lite" option and a paid-for "pro" version. In most cases, the free plugin is all you need and will get the job done perfectly.
What kinds of things can plugins do?
Add social sharing features

Add calendars

Change your sidebar

Give you more menu function

Let you add a custom message to certain pages

Allow ads to show on your website

Customize your font

Show your recent tweets or Instagram posts

Add an age verification to your website to keep out anyone under 18

Let you sell products or services

Let you upload and sell online courses or books

Give your podcast a place to live

Backing up your content

Keeping your website safe

And so much more…
Whatever you want to do on your website, there's a plugin for that…with a caveat. Many plugins work just fine, but not all plugins play nicely with others. And like free themes, some plugins get abandoned and don't get updated. This means they don't work with new versions of WordPress or they're not as secure as they could be.
Read reviews and check update information before installing any plugin.

Only activity plugins one at a time and check to make sure they haven't broken your website before you add another.

Backup your website before you add plugins just in case you get a really bad one and have to restore your sex blog. Yes, this can happen.
Here's a list of plugins I've used over time that work well and offer a lot of functionality:
Shout-out to Michael for telling me about several of these over the years.
Jetpack for WordPress — includes a lot of sharing and stats features
Akismet Anti-Spam — helps deal with spam comments
Updraft Plus — for automatically backing up your blog
Wordfence Security — keeps your site more secure
Editorial Calendar — keep track of ideas and draft posts in a calendar format
Email Subscribers and Newsletters
TinyPNG or EWWW Image Optimizer
Hummingbird — caches site and speeds it up
Remember, not all of these plugins will automatically work well together or with your theme. If one doesn't work, search for an alternative at WordPress.org.
Update Settings
One of the first things you want to do when you set up a new sex blog is update your settings, especially "General" settings. The information you put here will determine how your site shows up in Google search.
This is an opportunity brand your sex blog and make sure anyone who finds it on Google knows what you're about. If you don't touch this section, all anyone (including Google) sees is the WordPress placeholder text.
Go through each option under settings and enter your information. Personalize as much of your website as you can. If you're not sure what you want it to be yet, play with it until you're happy. Some things can very easily be changed with the exception of Permalinks.
Permalinks
Permalinks is the setting that determines what your URL looks like after YOURSEXBLOG.com. (Example: YOURSEXBLOG.com/Name-Of-Blog-Post)
Once you set the permalinks, they're very hard to change it later. Why? Because if you do, you'll create broken links across the internet and your own site. There are fixes for that known as 301 redirects but they can be a pain in the butt and take time to deal with. Avoid that issue by setting your permalinks well from the very beginning.
Never use the /p=123 option. It doesn't tell anyone anything when they look at it and hurts you in Google search.

Some people use the date format others use .com/post-name format. I've used both and am happy with both.
Set the Appearance
Right now your sex blog is either blank with filler text on it or it's got whatever blog posts you wrote before you went self-hosted and uploaded to your new site. Now is the time to go in and make it more beautiful. To do that, go to Appearance:
Start with Customize. Depending on your theme, you may have many options here or just a few. If you only have a few, you will likely need more plugins to make your sex blog as beautiful and functional as you envision.
You can preview your changes as you make them to see if what you're doing works and looks good. As with the Settings tab, touch every element that you can. Except for Editor or Edit CSS. Unless you know what you're doing there, leave it alone. You can definitely learn how to use those functions, but for beginners, there's no need.
Set your Sidebar and Footer
In Appearance, you'll also see the widgets function. This is where you can set your sidebars and your footer. If you've ever looked at a sex blog and seen social media, ads, and other buttons and graphics running on the side, this is how it's done.
For many, but not all, of your plugins, this is where you make them work. Social media, calendars, ads, and more are usually added to a sidebar or footer.
In the footer, you can add copyright information, TOS and other important links. Not everyone will scroll down to the bottom but most people know that certain info is always in the footer, so they'll go there to find it.
Creating Basic Content
Before you begin blogging (or in between the blog posts you're writing), you need to create some basic content that live on pages. Use Pages for permanent content — your about page, contact page, disclosures, etc. — don't make these Posts. They tend to have the same layout as your blog posts but they're treated differently by WordPress. These are pages you'll want to add to your menu navigation.
Write your about page. If this is a new sex blog, you might not know what to say. At the very least, tell us your blogger name, what you expect your blog to be about, and why you're writing it. Later, as you build up an audience and figure yourself out as a blogger, you can go back and change it.
Create a contact page. With the right plugin, this is as easy as Add Page, click the "Contact" button, and make a few changes. If you're not comfortable giving out your email address, this is an easy way to readers or brands who want to work with you to get in touch.
Add an affiliate disclosure and/or TOS page. These will be two separate documents, but because they're so technical, I combined them. If you plan on making money, you want a disclosure to let people know. If you take any information from your audience like email addresses or other info, a TOS is needed. The best way to do this is let someone else do the work and use templates or websites so all you have to do is fill in the blanks with the important info.
Shopify Privacy Policy Generator  (I've used this one)
Shopify Terms and Conditions Generator (I've used this one)
Create Menus
Now that you've got a few pages, it's time to set up at least one menu. Giving your reader a way to easily navigate around your sex blog is a great way to engage them and get them to stick around for a while. Your menu directs them from place to place, and gives them more to look at than your last five or ten blog posts. If you're just starting out, your menu might be minimal, and it will definitely change over time.
I recommend looking over your menu navigation once or twice a year, minimum. You'll decide some things aren't relevant anymore or that you want to condense certain content or highlight other content. It's good practice to do regular "audits" of your website to make sure it still looks good and reflects who you are as a blogger today. That includes your menu navigation.
What menu options you have will be determined by the theme you chose for your sex blog. I tend to look for designs that offer multiple menu locations, but just one menu is better than none.
How you set up your menus is part personal preference and part what you've seen work on other websites. Remember, whatever it looks like on your laptop or monitor screen, it will likely look very different on a tablet or smartphone. After you add a page or outside link (yes, you can do that too) to a menu, save it, and check your site on your phone to see what it looks like.
Menus should be easy to read and navigate. Thankfully WordPress lets you tweak and customize the menu appearance so you can adjust wording and placement until you're satisfied.
Setting Up Categories
One way to make your website more navigable and get new visitors to spend more time on your blog is to create categories. Categories serve multiple purposes:
Organize posts by topic

Create easily viewable archive by topic

Create menu items to help new readers find their way to content they want to read
The problem, in the beginning, is that you may not know what topic you're writing about. So when should you create categories?
The easiest way is to create new categories as you write new content especially if you don't have any idea what your main topic(s) will be. The problem with doing this is that you may create categories that only have one or two blog posts before you abandon it.
On KaylaLords.com, I created a category for "Music" when I went through a phase of posting YouTube music videos in blog posts. The phase lasted for about a week, but the category lives on, untouched since then.
The longer you blog and publish, the more you'll figure out what you want to write about or be known for. You can always go back and move posts into new categories and delete old categories. They're such an easy way to help your audience find content in your archive that they might like.
Suggestions for categories:
Erotic Fiction

Erotic Nonfiction

Sex Education

Kink Advice

Sex Information

Kink Information
All these categories will be dependent on your chosen topic and your personality. There are no right or wrong ways to create categories. From experience, I'd say less is more, but I have sites with two dozen categories, too.
Okay, you've got a self-hosted website with the basic customizations and set-up that you want — for now. Congratulations! You're ready to start sex blogging.
Resources:
Think of Your Sex Blog as Your Personal Sandbox
Basic Site Design (written by DomSigns for Eroticon blog)
Start Blogging
Before you write your first post or even think of a topic, do one thing for me. And it's something I often forget to do. Delete or edit that "Hello world!" post that WordPress uses as a template and a placeholder. If you choose to edit over it, you'll need to edit the title and the permalink, too. I prefer to delete it completely.
Okay, now let's get started.
Having a good, readable, mobile-friendly website is key to your success as a sex blogger. If readers don't want to stay on your site for more than a second or two, you can't grow. So the set-up is very important.
But now we're at the part where things get real. In order to build a sex blog that has the potential to make money in the future, you've got to start blogging. I wish I could tell you that it'll be quick or easy, but it won't. But hopefully, if you're creating content about something that matters to you, the wait will be worth it because you're doing something you love.
Here's what you need to do to set your sex blog and yourself on the path to making money…
Write Your Content
At the very beginning, we talked about your sex blog topic. What is it that you're writing about? If you know, start with any single post idea that comes to mind.
Not sure where to start? Write about why you've started a sex blog and what you hope to do in this space. After that, write what feels relevant to your life in the moment. Are you struggling to feel sexual? Do you love a specific fetish or kink?
We never know exactly how we'll connect with an audience, so the best place to begin is by being yourself and writing what you know, think, or believe. Nothing you know as a sex blogger or a sexual being is an absolute so make it clear that you're writing from your experience or the information available to you. Readers will forgive you much when they know you're being yourself and presenting your unique perspective.
If you have an idea of what topic you want to cover on your blog, keep a running list of blog post ideas. This makes it easy to refer back to when you get stuck on a day you know you want to publish.
Blog Post Length
When you're creating your content you might wonder how long your blog posts should be. Is there an ideal length?
My simple and infuriating answer is this: Take as long as you need to tell the story or get your point across.
But that comes with caveats…
Edit your writing to make sure you're not repeating yourself or making a very simple statement too complicated. Sometimes we get really excited to wax lyrically about sex and take 50 words to say something we could have done in five. (Raises hand — I am so guilty of this one.)
Don't be afraid of short content. A full blog post can be one sentence and an image. It might be a paragraph. If you're trying flash fiction or micro-fiction, it'll definitely be short.
Don't be afraid of long content. There's "common wisdom" in the world that if your content is too long, no one will read it. Here's the reality: if it's boring, a wall of text, not formatted properly, and hard to read — no one will read your long content. But if you make it look really nice, share valuable information, or melt their underwear off with erotic heat, yes, long content can work.
Blog Post Format
Let's talk, briefly, about blog post format.
In sex blogging, it's complicated.
If you're an erotic author who's sharing smutty fiction, your formatting needs will be different from an informational sex educator. Why?
Because your audience expects and needs different things as they read.
Erotic fiction or nonfiction is a story you're telling. Subheadings and bullet points could detract from the flow and their experience.
Informational content can be difficult to digest. Breaking up your content (as you see in this post) may be the only reason people stick around long enough to get to the end — or close to it.
No matter, solid walls of text with almost no paragraph breaks are never a good idea. No one wants to read it, and they won't. You'll lose them before they can become a devoted fan and it won't help your ranking on Google.
Resources:
The Anatomy of a Good Blog Post
Join Blog Memes
Some days you may come up blank and not know what to write about. Join one of many blogging memes. Many include prompts, although not all prompts are mandatory. Each blogging meme has its own rules for how you can participate. Follow these to the letter.
Pro tip: You can link up to multiple memes in a single blog post. Just make sure you follow the rules for each individual meme.
Where do you find blogging memes? Here are a few to get you started:
Masturbation Monday – this one is mine, and yes, of course, I put it first because I'm biased (in the best possible way)
Why should you participate in a meme?
Blogging memes serve a few purposes.
They give you an opportunity to blog about something, even when your ideas aren't flowing. Blogging memes help you develop the habit of sitting down, creating, and hitting publish.

You get the opportunity to connect to other sex bloggers.

You're able to get in front of different audiences and grow your own.
Memes tend to live on their own website and develop their own audience. When you link up, readers who don't know you will click on your post and read your work. Participate often enough, share your best work, and get better as a blogger, and your own audience will grow as a result.
Resources:
Develop a Writing Habit and Audience with Sex Blogging Memes
You've Got to Show Up (podcast episode)
Building an Audience
So far we've spent a LOT of time on creating the website and setting it up with very little emphasis on making money. That's because if you don't start off with the best foundation possible (knowing you can still change and adjust later), you may end up with nothing but headaches later.
The way you make money is by building an audience. Making money through a sex blog is a numbers game. Think of it this way: Content is first, the size of your audience is second…most other things are a distant third.
The key to building an audience is to give them something they want to read, learn, see, hear, or watch. After that, you've got to keep them coming back for more.
In the very beginning, your numbers will be depressingly small. One or two views a day, if you're lucky. Later, it may be a handful of views up to a few dozen views on the day you publish content.
Here's a reality check for you: WE ALL START HERE.
No matter how popular or widely read a sex blogger is today, in the beginning of their blogging life, they went through it too. It can take a year or more to really see traction on your website.
Why?
Because no one knows who you are yet, and you haven't (yet) given them a reason to care.
So how do you build an audience?
Be Consistent
None of us can make the audience-building phase go as fast as we want, but the one thing that will help you along is to publish consistently. No, you don't have to blog every day, but (in all honesty) if you can, it helps. In the early days of my sex blogging life, I posted nearly every single day and sometimes twice a day, and as I did my views and audience grew.
But daily blogging isn't a requirement. Consistency, however, is the best thing you can do. Show up on a schedule of some sort. Give people a reason to want to come back or (best of all) subscribe to your blog.
Yes, the substance of your content absolutely matters. But that's something that will improve over time. Those first few posts won't be as good as you want them to be, but they're a start. Most blog readers are very forgiving, especially when they realize you're new. What they want most is to get to know you.
By publishing consistently, even if the topic varies from day to day, you're showing them who you are. If they like you and your content, they'll come back.
Consistency also helps you build the habit of sex blogging. You need this habit on those days when you just don't feel like it or you can't think of a topic. If you're only blogging because it seems fun, consistency, and the habit of blogging matter very little. But once you decide you want to make money, it's time to start viewing your blog through a different lens — that of a professional who's trying to build something (ya know, a business).
If blogging every day isn't an option for you (and be honest with yourself about it), publish less often. But when you do, make sure it's the best content you can put out. There are websites that only publish once or twice a week, but the content is so good, people share it, read it, talk about it, and come back for every blog post.
Resources:
How to Build Relationships with Your Readers
Why You Really Need a Blog, Even if It's Not a Sex Blog
Join the Sex Blogging Community
Most sex bloggers started by reading sex blogs and then joining sex blogging Twitter or some other social media platform. Are there others, though, because when I think social media, I think Twitter. (Yes, I know, there are others…most aren't friendly to sex bloggers, though. Actually, none of them are, but Twitter is less unfriendly…kind of.)
Those bloggers already know a few people which helped them get a few eyes on the brand new baby sex blog. But if you don't have that or you're not known in your sex blogger role entering the community will help your sex blog grow.
How do you join a community when you feel like an outsider?
Follow sex bloggers you like. Talk to them, too. Comment on blog posts, reply to funny tweets, share their content that you enjoy. Will every single blogger respond and become your new BFF? No, but most are fairly nice and will chat with you when they can.
Participate in blogging memes (see above). Both sex bloggers and readers click through those memes. Sure, you're getting new readers to your blog, but you're also introducing yourself to other sex bloggers. To make the most of this, comment on blog posts shared on the meme.
If you're short on time, only comment on the ones you really loved. But if you can devote more time, comment on all of the posts shared. Bloggers looooove comments (typically) and they're more inclined to start a conversation with you on their own blog than anywhere else.
Be who you really are. We don't have to know your personal details but present yourself truthfully and authentically. Lies will be found out eventually, and BS will be (and has been) called out. Pretending to be someone you're not just to get attention will backfire. People don't want to be lied to, and the community only functions when we can (mostly) trust each other.
Catfishing can and does happen in the sex blogging world. It's awful to find out you've been lied to, and it makes it harder for the next new sex blogger to be welcomed.
Okay, now let's talk about sex blogging cliques.
Do cliques exist? Yes, of course, they do, because people are people wherever you go. But not every blogger is in a clique and not every apparent clique is trying to exclude people.
Check the vibe of the group or the people you're trying to get to know. If they never respond to anything you say or you feel excluded in other ways, there are thousands of us on social media. Come hang out with someone else.
Not everyone will be your friend, and (once you get to know people), you might be glad of that. Do your own thing, stick with the other bloggers who support you, and reach out to as many people as you feel comfortable.
I fully admit that more established sex bloggers could do a better job of reaching out and giving back, but we all have our own issues, anxieties, stressors, and bandwidths to manage.
That's why the memes and blogging challenges are a great way to join the community — those spaces are meant to be inviting to everyone and create a space where we can share our content. Do it consistently enough, and you'll make a friend or two.
Resources:
What I Learned About the Sex Blogging Community from a Cross-Stitch Conference
Use Tricks and Technology to Your Advantage
The biggest audience building "trick" is search engine optimization (SEO). It's not actually a trick, but some of the hacks you'll find on the internet are bogus. The first rule of audience building is to create content on a consistent basis that is as good as you can make it. Not perfect, but good.
Create your content for a real audience. Write it well, make it entertaining, and let your authentic voice shine through. If you do that, the tricks, hacks, and technology will boost you to the next level. But if your content sucks, none of these tricks will make any damn difference.
On-Site SEO Tricks
On-site SEO is what you do within your sex blog and in each blog post or page to make it as friendly and attractive to search engines as possible. You can't control whether other people link to your blog posts (known as off-site SEO), so let's focus on what you can control.
Google Analytics and Google Search Console
I recommend setting up both a Google Analytics account for your website and Google Search Console. If you use Yoast SEO (from the recommended plugin list), they'll help you with some of this set-up, especially for Google Search Console.
Google Analytics gives you detailed information about who's coming to your website, how long they're staying, and what they're looking at. This is great when you want to work with advertisers who will pay you money, but only if they know you've actually got an audience.
If this is overwhelming, stick with the stats available through the Jetpack plugin (mentioned in the plugin list). It's good info and much less overwhelming.
Google Search Console lets you see what search terms people are using to find your sex blog. This is helpful for creating new content and figuring out what topic to focus on. It's not mandatory, but it is useful. Ideally, you create content that drives traffic to your sex blog.
Title and Meta Description
What people on Google or other search engines see if your title and meta description. If you're using Yoast SEO, you can control this information. If not, it pulls from your title that you enter at the top of the editor and the first sentence of your blog post. Which may not be very helpful or useful.
Changing this in Yoast SEO (in the field below your blog post) lets you clearly "explain" what this blog post is about. You can naturally add the keywords (topic) of your blog post and give a brief synopsis. This lets Google know if your post is relevant to a search term. But it also helps real people decide if they want to click on your content or not.
Adding Links in Your Posts
There are two forms of linking you can do within your content: interlinking to other blog posts in your archive and linking to outside sources. Both (for now) are some part of the mysterious Google algorithm that decides what sites and posts rank higher.
But they serve another purpose too.
Interlinking: After the first few posts you write, you may notice a theme. Some of your blog posts will relate to other blog posts you've already written. Including links to other blog posts helps people stay on your site and get context for the post they're reading. That it makes Google happy is a bonus.
Outerlinking (I don't think that's a word): Linking to outside sites isn't something to take lightly. Some people don't like doing it because they worry people will leave their site and never come back.
Tip: Make sure your links open in new tabs, so they never have to hit the back button.
Linking to other sites is still a good practice and not something to be afraid of. You can share other sex bloggers you love within your blog posts where it makes sense. You're offering outside resources to back up what you're saying or to reference the topic you're writing about. And sometimes, you need to cite a source or prove your point.
If you're afraid of linking away from your sex blog, affiliate links are going to be very difficult for you.
Using Keywords
I hate telling you to "use keywords" when what I really mean is "create good fucking content on a topic that matters to you" And I hope you're getting that lesson loud and clear, but using the appropriate terms (aka keywords) for your topic and blog can help.
This is where Google Search Console comes in handy. You can see what terms people use most to find your blog.
If you're trying to get people to find you in search for a specific term, you need to write about it and use those terms. This is a keyword.
The rules of keywords have changed over the years. Google is using more real language and artificial intelligence to figure out what people mean. So using a specific keyword is less important than writing about topics that people want to know more about.
It's much less important to match a specific word or term, and more important to write about relevant content. But using a keyword does still help…mostly.
Across all my blogs, I want people to find me on Google for all kinds of terms. So yes, I need to use those words in my blog post. But there are rules to making this work so your content is still good:
Don't use a keyword so often in a single blog post that it makes your content unreadable. Use alternative words and phrases that make sense. Google is smart enough now to figure out what you mean.

Make the content useful and helpful. Formatting is important, but also, make it enjoyable, entertaining, and write like a real person is speaking because you are.
Why does all this matter? Because the amount of money you can earn from your sex blog is directly related to the size of your audience. The engagement of your audience also matters. When you create good content, people share it, talk about it, comment on it, and come back for more.
Resources:
SEO for WordPress (written by Michael K. for Eroticon blog)
Titles, URLs, and SEO, Oh My (written by Michael K. for Eroticon blog)
How to Make Money
I've written an entire series on how to make money as a sex blogger. There are multiple ways to start and no single right path forward. It's okay to start monetizing your blog while you build your audience, but the important thing is to be realistic.
Until you have lots of people visiting your sex blog on a regular basis, it will be very difficult to make money. That doesn't mean you shouldn't think about it or promote yourself, though.
If you've set up your sex blog well, formed a writing habit, and implemented different techniques to grow your audience, making money will be much easier.
But it all takes time. I cannot emphasize that enough. This is not a get-rich-quick thing. If you think you only have to build a pretty blog and write a few good posts, you're in for a lot of disappointment.
Use the resources below to learn about specific streams of revenue that you can start working on now.
Just remember to keep your content useful, make it as good as you can, format it so people can read it, and keep publishing. From there, you can begin the hustle and grind of building an income from your sex blog.
How to Make Money Blog Series
Resources:
How to Make Money From Your Blog Without Losing Your Soul or Your Audience (Notes from Eroticon 2018 presentation)
When Will My Sex Blog Make Money?
What It Takes to Make Smutlancing a Full-Time Job
7 Ways to Promote Yourself and Get Hired
Why You Need Multiple Streams of Income
Why Financial Disclosure Matters on Your Website